SERVICES

Start Here => If you'd like to get support with writing your book, Beth Barany offers a limited number of monthly Complimentary Consultations. You can sign up for yours here.
If you've already sign up for a Complimentary Consultation, click here to download the Enrollment Form. Please fill it out and send it to Beth before your meeting with here. Thanks!
"Before I started working with writing coaching with Beth Barany, I could not get a writing project finished. I had several half-written articles all over my desktop.

But after working with Beth for over a year and a half, I am so much more focused and productive. With her insightful reflections and guidance I have discovered and developed a writing process that works for me. I have also let go of mental blocks and beliefs that kept me from expressing and publishing my ideas. In working with Beth I found my voice."
--Jeri Lawson, Blogger
Beth works with her clients in:
Ready to get writing now? My Gift to You:
A 5-Day Writing Motivation Mini-Course designed to Get You Writing. Sign up here.
>For Aspiring Authors: Beginning and Intermediate

"I feel like I am really making progress with your help. My fear is lessening, my self-esteem is improving, my belief in myself has a strong hold, and I am doing it!!! Art, that is."
-- Cathy H., in Gambrills, Maryland
>For Newly Dedicated Novelists: Beginning and Intermediate:


Do you need and want one-on-one coaching support while you write your book? Is creativity coaching right for you? Talk to Beth and find out!

Is this you?

You know you need to get comfortable with online book marketing but don't feel comfortable with it.


You'd like to be writing your book but don't know how to begin.


You're overwhelmed by your publishing choices and so take no action even though you really want to.


You're not sure if you're ready to send your book out to an agent or editor, and would like an expert to look at it.


You'd like to get your novel finished, but need support and accountability.


You know you need support but aren't sure exactly what that might be.
Talk to Beth and see if she can help you today.

>For Authors Ready to Take Action on Their Book Marketing:


Congratulations! Whether your book is published or about to be published, the time is NOW to get your book marketing ducks in a row.

There are lots of the ways to get the word out about your book to people who don't already know about it -- that's called marketing!

An experienced novelists, book coach, and book marketer, Beth Barany and her team can help you a few different ways:
Contact Beth to discuss your book marketing needs.
Beth Barany's Book Marketing Products here.
top
Enjoy many resources at Beth Barany's blog for writers, the Writer's Fun Zone. And also check out this site's Resources page.

Lastly, you can learn about Beth's Creativity and Writing Products here.


Is your writing organization looking for a dynamic and fun speaker?

Beth creates creativity and writing workshops tailored specifically to your group's needs.

"Beth has a way of evoking motivation and inspiration out of me, by just being, listening and encouraging in a subtle way which is perfect for me. I think she understands what I need as a writer. I find myself working harder and accomplishing much more in such a short amount of time, my story is pushing right out of me. She is one of my allies." -- Karen Lodrick, San Francisco, CA
>For Writers Ready to Publish:

Are you looking to see if your manuscript is ready for publication? Beth offers a Manuscript Critique Service to evaluate your manuscripts readiness.

Do you need help writing your critique letter and searching out agents and editors? The Submission Consultation may be right for you.

Do you need help determining what form of publication is right for you: self-publishing, traditional publishing, or hybrid publishing? And what about electronic or audio publishing? So many choices. Let an industry expert help you wade through your options and weigh which one is right for you. Publishing Options Consultation is tailored just for these issues.

Since Beth offers specialized services and consultations, contact her via her online form for a quote on your specific project. She offers reasonable rates and flexible terms of service.

Special! If you're ready to get support now, Beth offers a special Consultation price of $395 in a 90-minute session to get all your questions answered:
How to publish

Which publishing path is right for you: self-publishing, traditional publishing, or something in between

The steps to load up your book to Kindle, CreateSpace, Nook, Kobo, Smashwords, iBook

And more!
Once you pay for your consultation, Beth will contact you to schedule your appointment for a phone or Skype conversation. She'll also send you a short questionnaire so you both can make best use of your time together.
Click here to pay and schedule your consultation today!
"Beth Barany is saving my life. Today in only half an hour she offered resources I need, helped explain the e-book process ... saving me time and money, created an opportunity for cross promotion, AND got me more intimately linked with the eWomen Network. Wow! Thanks, Beth. You're awesome!"
-- Dr. Linda Berry, www.DrLindaBerry.com
>For Published Authors:

 Are you looking to spread your reach online? Do you want to build your online reader/fan base and drive traffic to your site? Beth Barany offers customized services and coaching tailored to your needs. She works closely with you to build your Twitter, Facebook, and specialized communities to build name and title recognition. 100% confidentiality guaranteed. Client list available upon request.

Contact Beth to set up a complimentary consultation today.

Connect with Beth via
Twitter
LinkedIn
Facebook: Profile Page
Facebook: Writer's Adventure Guide page
Beth Barany's Facebook Fan Page All authors can get one!

 Are you changing direction with your writing and need coaching support? An experienced writer both in fiction and nonfiction, Beth supports you as a guide as you make this important, yet scary, transition. Set up your complimentary consultation today and experience coaching for yourself.


>For Organizations:

Presentations Are you looking for an instructional, fun speaker? Beth speaks on creativity, productivity, play, and more! She tailors her talks for each group and never repeats the same talk. Her style is fun, informational and hands-on.

For a list of Beth's current talks and workshops, go here. If you would like to see if Beth is right for your group, contact her today.

Self-Publish Market further by putting your valuable intellectual property into the hands of your target market. And maintain your company's legacy by creating a book your customers and prospects will treasure for a long time. Barany Consulting and Beth Barany can bring together a team of experts to craft a professional book, help you distribute and market it. Most books can be created in as little as 12 weeks. So, contact Beth for a quote to begin your book project today.

Beth Barany was the project coordinator for, and contributor to, Writing Romance: The Ultimate Guide on Craft, Creation, and Industry Connections.
"From writers for writers: A valuable collection of essays and advice from the trenches. A fantastic resource for writers at any level, from beginners to advanced to published."
-- New York Times bestselling author, Allison Brennan about Writing Romance: The Ultimate Guide on Craft, Creation, and Industry Connections
"I was at first skeptical about taking Beth's workshop because I am not fond of interactive or hands on anything. But what a pleasant surprise! I found that her workshop was innovative, fun, and inspiring. Who would have thought tarot and fairy tales could help unlock the secrets of writing?"
-- Susan Egan, New York City
Workshops
Consulting
Creativity Coaching
Featured Testimonial
Resources
FAQ

Creativity Coaching -- Perfect for deepening into the creative process on any topic topic. Beth helps writers, artists, entrepreneurs and business professionals address any creative topic, including looking at their life through a creative lens.
What is a creativity coach? A creativity coach acts as a guide, provides guidance, and lends support. More questions answered on the FAQ page.
Click here for Beth's guiding philosophy on creativity and creativity coaching.
Are you ready to deepen your commitment to your writing?
-- It takes a lot of courage to face the blank page and commit to becoming the writer you dreamed to be. If ready to begin the coaching conversation, contact Beth.


Workshops and Classes -- For upcoming workshops, check here. Beth gives workshops and classes at writer's conferences and to writing groups, writing associations and business and networking groups. For a list of many of the topics Beth presents on, go here. Contact her for availability.



Consulting on the submission process -- As a fiction witer and published non-fiction writer, Beth knows what it takes to prepare your writing to get it publication ready, what it takes to query agents and editors, send in proposals, and what you expect from the process. She also consults on the path to self-publication, from conception to choosing a printer.

Featured Testimonial -- From a recent client. Thank you!





"Beth is a knowledgeable, creative and sensitive writer and instructor. This has been my first foray into writing a book, and I found myself inspired, encouraged, and challenged in Beth's class."
-- Dan Swain, Oakland, CA, 2dog Architecture


Beth is available to give workshops to groups of twenty or more. She will tailor to the needs of your writing group, writing association or business.


Call to Action: The Writer's Adventure
"Creativity Techiques to Fill the Well"
"Fairytales, Brainstorming Cards & Tarot: How to Plot Quickly and have Fun too!" The handout is available.


Book Writing from A to Z for Fiction Writers: Character. Plot and Passion, the Winning Combination


How to Craft a Winning Query Letter


How to Win Over an Agent with Your Elevator Pitch


Prime the Mind: Develop a Writing Discipline


Navigate the Maze of Self-Publishing


So You Want to Write a Nonfiction Book! Now what?
Start with Beth's nonfiction book resource page.

Contact Beth
For more information and to contact her to speak to your group, email Beth using her her handy contact form.

"I found that her workshop was innovative, fun, and inspiring." -- Susan Egan, New York City


"Your Get Published workshop was full of useful hands-on exercises. I especially liked the cookies! The intimate group setting and friendly atmosphere was nice, and I also liked your good balance of time, with some lecturing and students sharing their stories."
-- Dan Calvisi, Story Analyst/Writer, Act Four Screenplays
top
> Consulting



Bring your book to the public!




Are you stuck in the submission process? Have you queried and gotten nowhere? Have you completed your manuscript and need help on where to go from here? Do you need help finding the appropriate agents and editors?

As a working writer in both fiction and non-fiction, Beth has experience with the world of submissions. And most importantly, she is ready to share with you the tricks of the trade. She can also help you come up with a plan of action, and even edit your work to help you get it publication-ready.


Nonfiction? No problem! Before talking to Beth, check our her resource page, especially for nonfiction writers. And get started on your path to publication today!

Consult with Beth to:

Learn about and use market guides to find appropriate publishers and agents

Narrrow and refine your market search

Write and practice your 25-word elevator pitch

Draft a one-page query letter

Receive encouragement and useful feedback

Contact Beth to set up your appointment today. She will help you achieve your dreams of publication.

top




> Creativity Coaching
Are you ready to take your writing to the next level?

Are you ready to:


Increase your creative flow?

Make time for writing?

Develop more regular habits?

Discover and strengthen your motivation ?

Achieve your writing goals?

Improved clarity and focus?

Beth's coaching practice involves a holistic process that focuses on your creative goals and process.

INDIVIDUAL SESSIONS
Be it through email correspondence, on the phone or face-to-face, Beth acts as a guide to help you uncover your hidden diamond within. Sometimes that requires her to ask difficult questions and have you think about them in an entirely new way, or think about them for the first time. Sometimes she points out a different way of framing the situation to lead you to try on a different perspective. She helps you get to where you want to go, though often, suprisingly, the destination is different and better than ever imagined.
In coaching, she first asks a lot of questions to find out what the client wants to do, why, and what has been in the way of her goal in the past. Then in co-creation with her client, they come up with strategies to accomplish her goals. With the coaching hat on, she listens closely to her needs, her difficulties, and her motivations, and often ask more questions than she answers. That's because the client will know what will work better for her success than Beth does. What Beth does is provide a safe and focused space for her client to find those answers. The coaching relationship is a catalyst for change and progress. Additionally, Beth offers scaffolding to help her client to her next steps by suggesting specific tools and techniques for the craft of writing and for the writer's mindset. Beth also assists with creative ideas for scheduling and for ways to help her client be accountable to herself.

With the consulting hat on, Beth offers expert advice and industry information about the publishing world, such as how to find agents and editors, and how to submit to them. She subscribe to an online database, Publishers Marketplace, and will share market research with her client, as it relates to her project.

Logistics:

Contact Beth to sign up for individual coaching sessions. She usually works with clients for an initial three-month commitment. The best way to know if creativity coaching is right for you is to contact Beth for a 30-minute consultation.


If you prefer the group approach, attend any of Beth's classes. For the next class, check here for the details.
> Featured Testimonial, Thank you!
From a happy client:
"Beth's Group Coaching program helped me to go beyond mere good action and dialog. I dig much deeper into the character interactions and emotions, make them real, make them grab the reader. I put a sharper microscope on character motivations. I'm more daring with relationships and improved the voice to fit the story." -- Richard Burns, Author, www.icanwrite2.wordpress.com
CONTACT | SITE | NEWSLETTER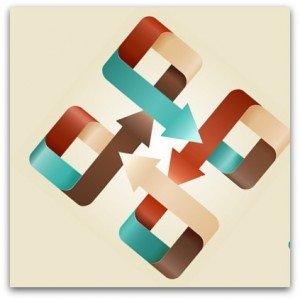 2014-2015 Program
Group Coaching for Novelists
with Beth and Ezra Barany.


The Writer's Adventure Guide: 12 Stages to Writing Your Book is available here.

Twitter for Authors: Social Media Book Marketing Strategies for Shy Writers by Beth Barany is available here.
Are you curious about the best way to get your book in the hands of your readers? Since each of my clients are different, let's talk to determine on my customized packages is the best fit for you.
Ready to schedule a complimentary consultation?
Schedule your appointment here
What Creativity Coaching for Writers Can Do For You
Develop a Plan of Action for Your Writing
Uncover Dreams, Goals and Motivations
Bring Balance to Your Daily Life between Play and Work
Discipline and Structure for Your Writing
Play: Feed Your Creative Muse
Develop More Awareness and Clarity: What is Your Creative Process?